dusted off my beautiful Willowcrest...
---
Wow has it really been 2 months since I worked on this house? Poor thing.. this is what it looked like this morning when I went start on the house..
poor thing had become a shelve instead of a dollhouse!
So i dug right in and started staining the 2 walls that contect to the master bedroom and bathroom on the 2nd floor...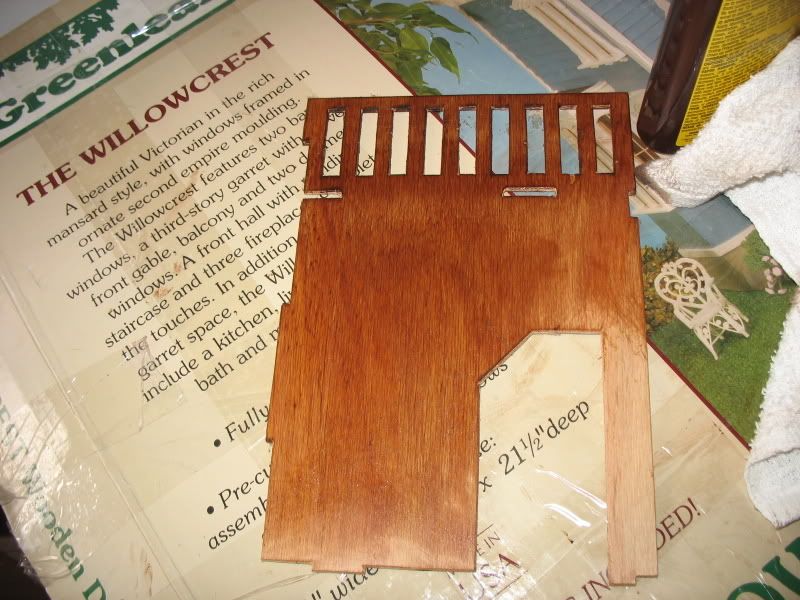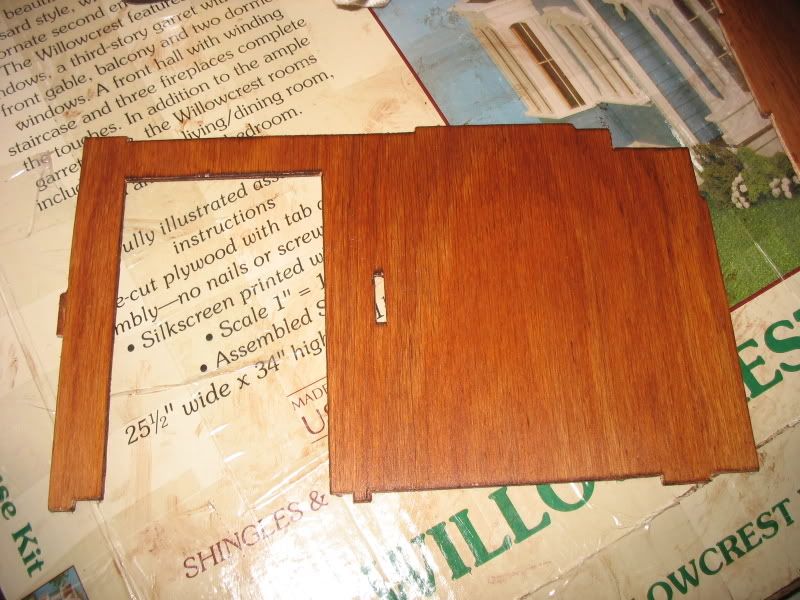 after that I decided to finish wallpapering the downstairs staircase wall that has the diamond shape window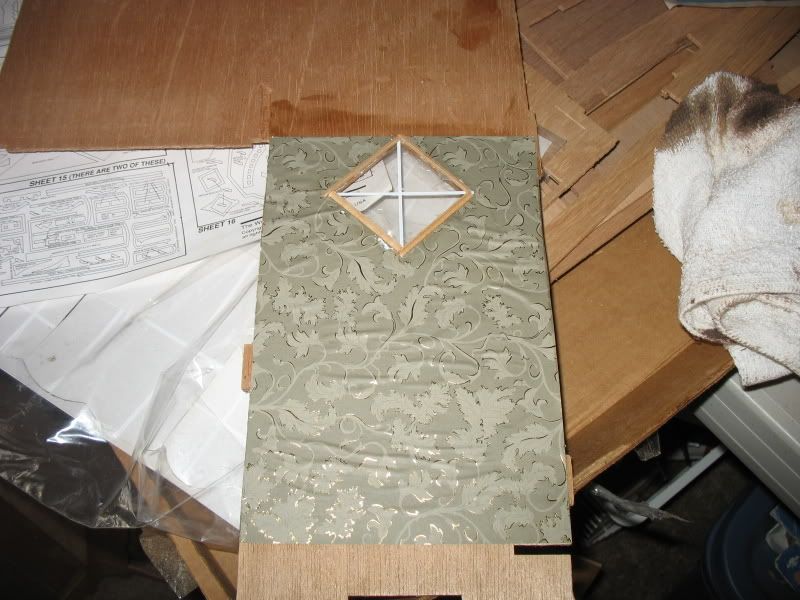 after the glue was dry I then attached the wall to the house. I can seem to find my glue gun so I had to use wood glue, which I think in the end might work out better anyways. So I taped up the sides and started to work on the 2nd story walls...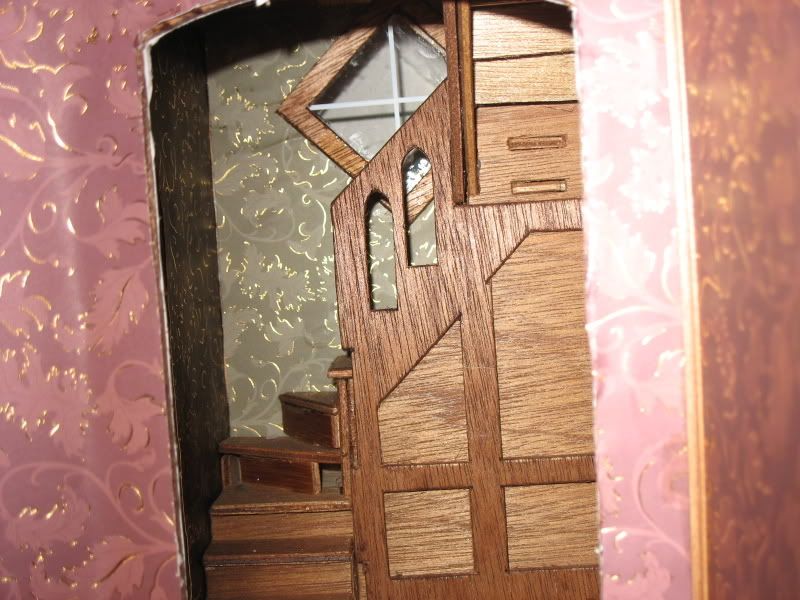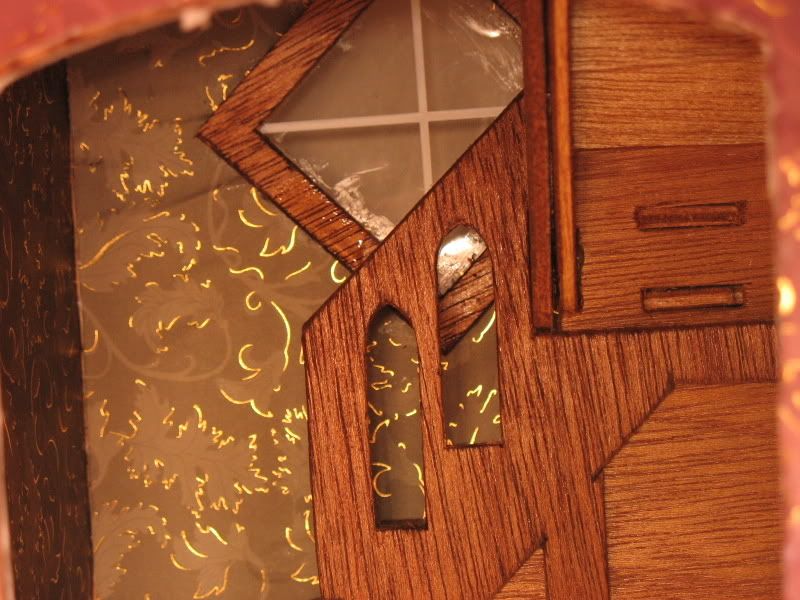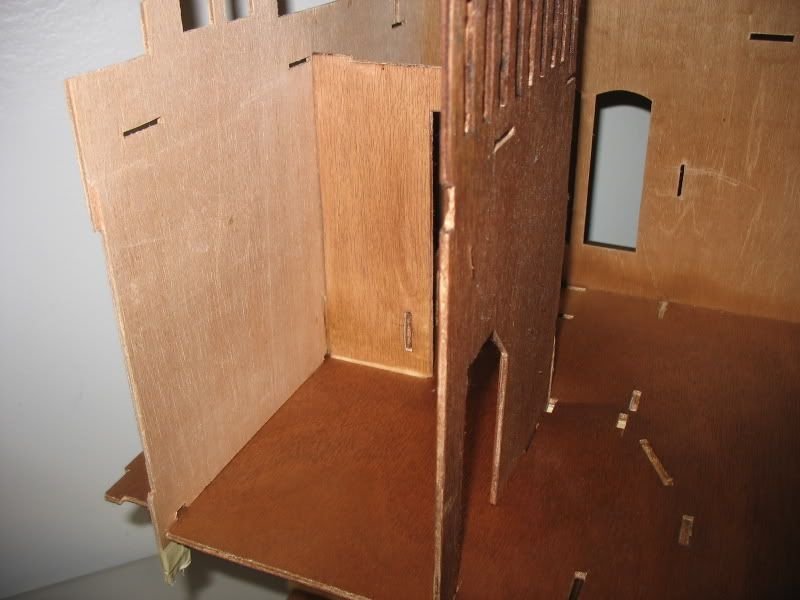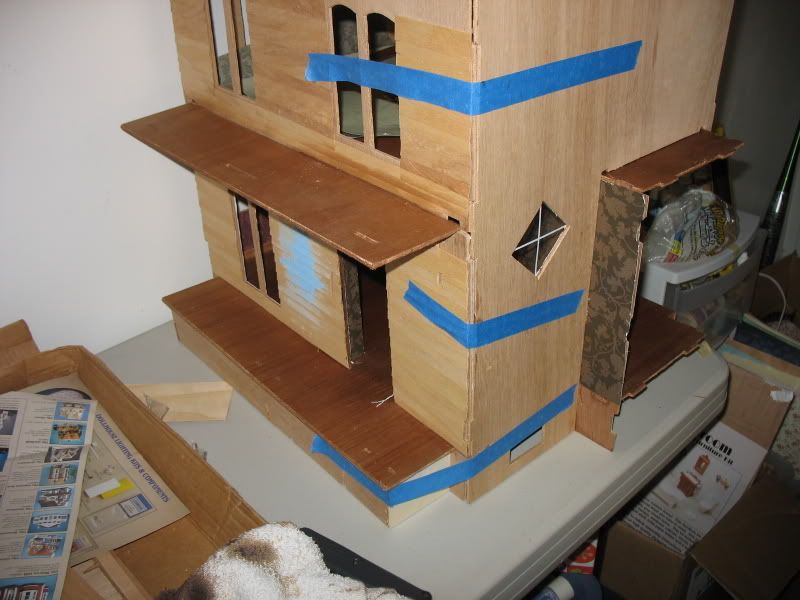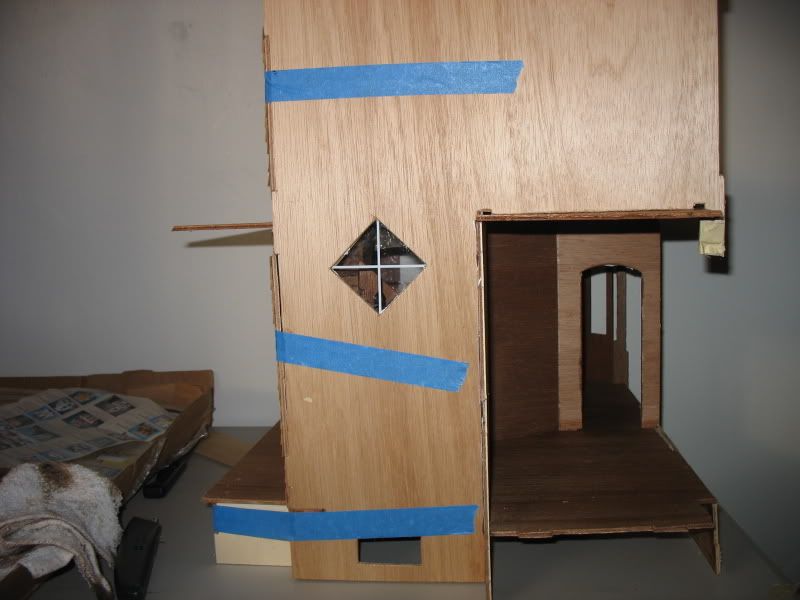 so ya thats my progress for today!! letting the glue dry overnight, then planning on getting right back to work in the morning :angry: