Man have I had a hard time posting this. Computer issues I guess. But I'm back and feeling very guilty for dissapearing for a large chunk of the year. I blame being a first time mom to a one year old who fears NOTHING! Its not a normal day if the kid doesn't get hurt once. I'm considering investing in one of the sumo costumes so he's got some extra padding ;) .
Anyways back to Sirius's house!
I started playing around with FIMO clay. I've made some fruits and veggies, and continued into the HP world.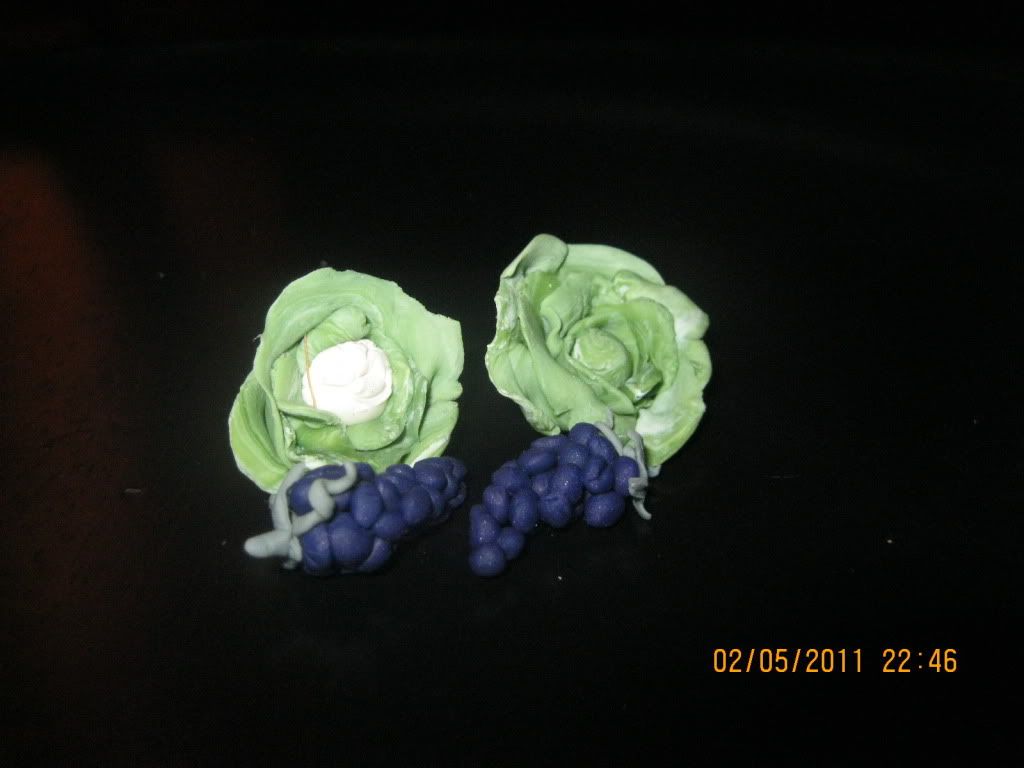 The next photo is a Troll foot umbrella stand
I'm thinking of going over it with some stain, and ploy and stipple it to make it look like skin. In the background you can see the floors, which I stained a darker color, and the wallpaper that I'm still working on.
Next was probably my favorite thing I've done with clay. I made some shrunken elf heads. Its just scrap wood from a laser cut set, stained, and once I made the heads and baked them I glued them to the wood. I'm going to also eventually make little copper plaques with names of them.
My next clay project was a totally improv. The roof of the tower had a giant hole in it so I made a fun little steeple thingy. I just added clay to a broken paintbrush handle and set it in there with a bunch of woodglue. I'm thinking of making it look like metal. Not sure which one, cooper ( greening or not) , shiny black, or silvery.
I'm going to try to make snakes a very pronounced but understated theme of the house ( Slytherin it up ). So my first snake it wrapping around the weird middle window that I hated. I'm going to do the same metal treatment as the turret. I also made some stainglass with a coloring book from Michaels. In greens of course.
Next, I took a cheap Hobby Lobby pie cabinet, took of the metal fronts and added some of the HL little bottles full of various spices and colored waters. I also attempted some clay books. Its hard to see how they turned out but I'll definatly make some more. They turned out super darling.
You can also see it that pic that I stained the floor in two different colors. Unfortunatley there was some bleeding but nothing intense.
Finally is the outside's color. It seems a little blue in the pic put its grey. Whereever its still yellow is going to be paperclay brick. I'm still unsure of how I want the outside to look. I'm just playing it by ear. I'm thinking I was to distress the grey, but since I just did my base coat I have some time to think about it!
Let me know what you think. I'm really curious to see if anyone reads this haha. Have an amazing day!
2