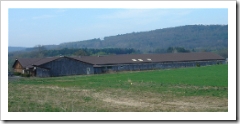 In case you were wondering where Greenleaf Dollhouse Kits ship from, I snapped this photo of the Greenleaf Packaging and Fulfillment Center on my way to work today. This building is located in Middlefield, NY which is about 15 minutes away from our main manufacturing facility. My sister Lisa's runs this facility, so we don't see each other much even though we work together.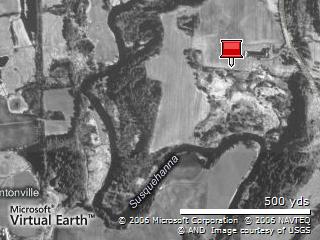 Click the map for a better view of the area
The black "L" shape to the right of the push pin is a birds eye view of this location. As you can see, there's nothing but corn fields and trees, so when I say we're in the sticks, I'm not joking! The closest noteworthy town is Cooperstown, NY (about a five minute drive) which is home to The Baseball Hall of Fame, The Fenimore Art Museum and The Farmers Museum. I live just north of Cooperstown, so I drive past the our Middlefield plant everyday on the way to my office in Schenevus, NY (which is also known as the Dollhouse Capital of the World in some circles).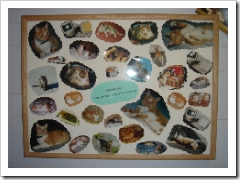 Bev's tribute to the Cat's of Greenleaf
A sad bit of Greenleaf trivia; the Packaging and Fulfillment Center is home to the last two surving members of the Greenleaf Feline Strike Force. Ever since I can remember, we have always had cats at Greenleaf. Up until a few years ago, we had three cat friends working at the Schenevus location and two in Middlefield. When I say working, their job was to brighten everyone's day. We lost the Schenevus unit all over a 12 month period, which included Tiger, a 17 year Greenleaf Veteran. Now the Middlefield Team is all that remains, with Casey Jones and Muffin Jr. carrying the torch for all those cat who came before them.